We offer three different kinds od rooms. All of them have ensuite bathroom with shower, WC and television.
Of course all our rooms have heating that you an set at your will just turning a knob
You just have to choose which one fits better your needs!
Standard double/Twin
Most of our rooms are "standard", they all have TV and ensuite bathroom with shower, shampoo and soap. Depending on the size of the room, they can have a desk, wardrobe/hanger for clothes.
Dimensions vary but they can accommodate up to two adult persons. Some of the rooms are renovated, some will be renovated soon.
The standard rooms can face either Hallgrímskirkja or the Old City and the mountains with a wonderful view over the Esjan Mountain.
Our standard rooms can be twin or double according your needs!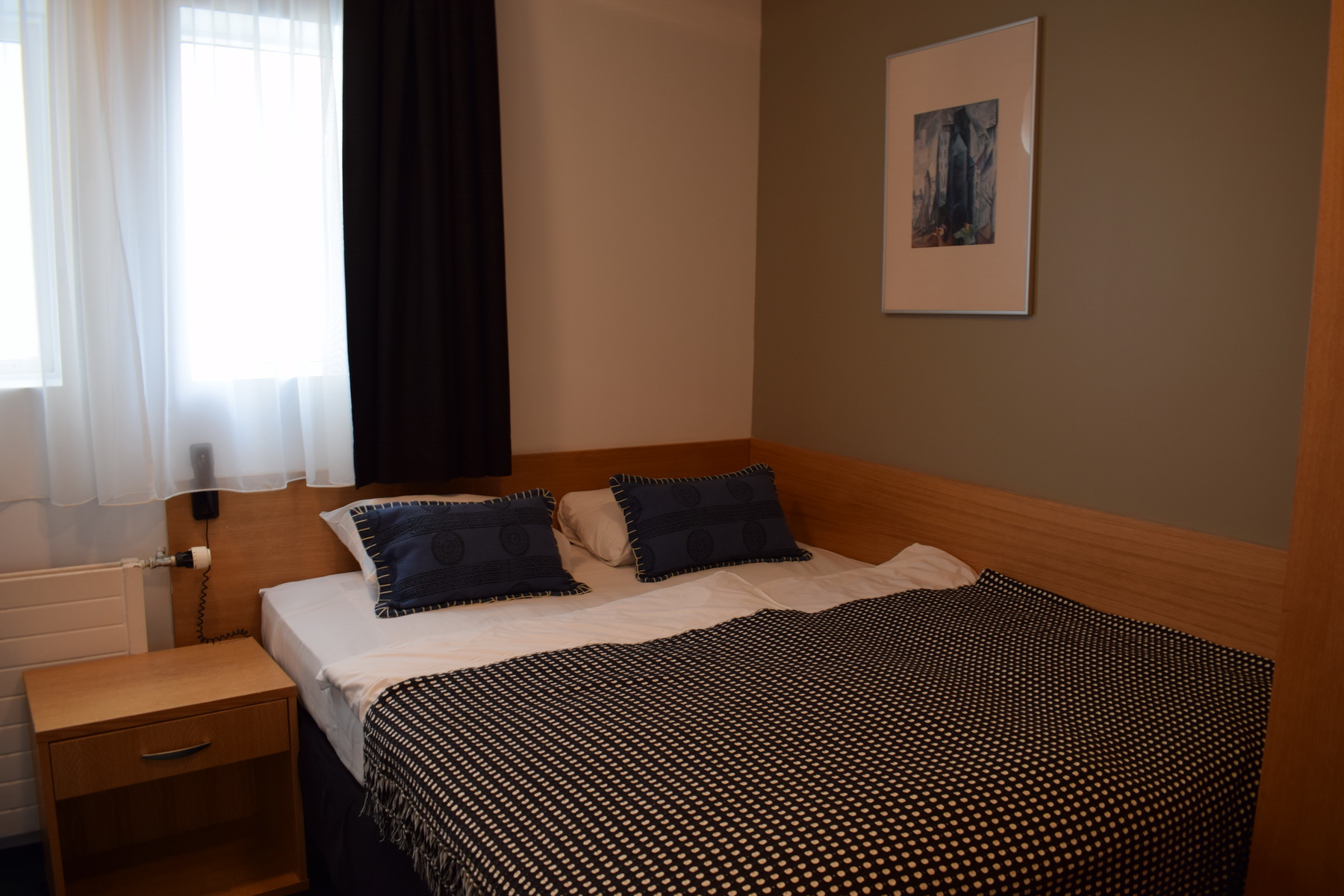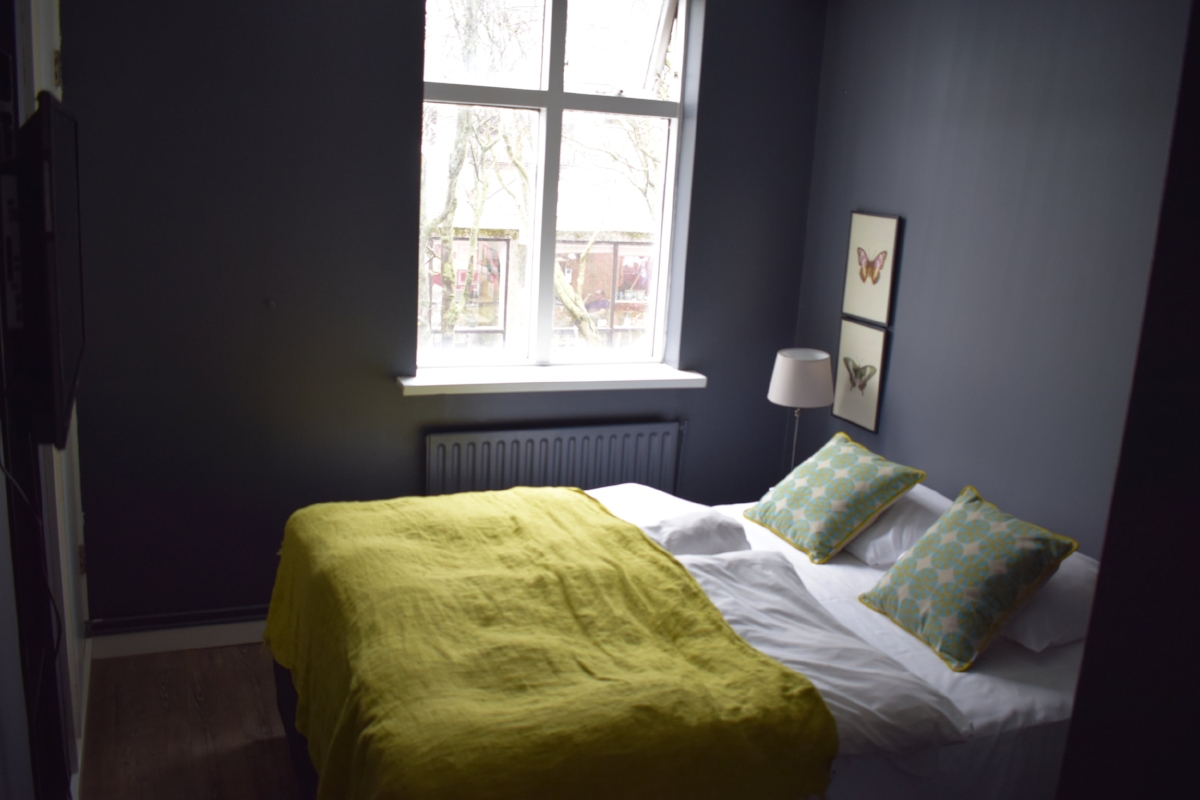 standard Twin
We have two twin rooms, it means that we have just two rooms with beds that cannot be joined together. Both are located on the ground floor in the Main Building, at the same level of the reception.
Each room is furnished with desk and wardrobe, and - of course - TV and bathroom with shower, shampoo and hand soap.
Each twin room can accommodate up to two adults. They cannot fit cribs or extrabeds.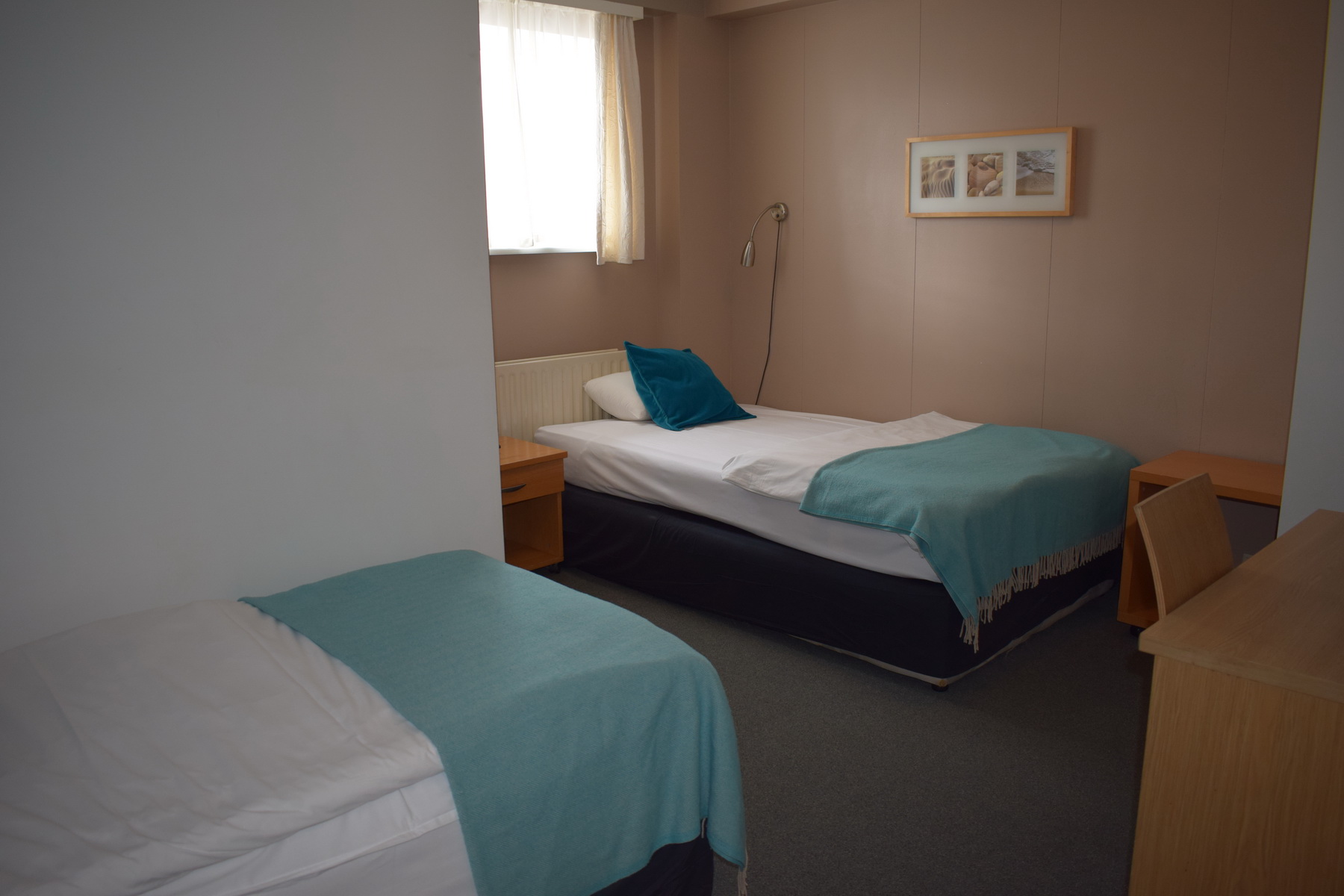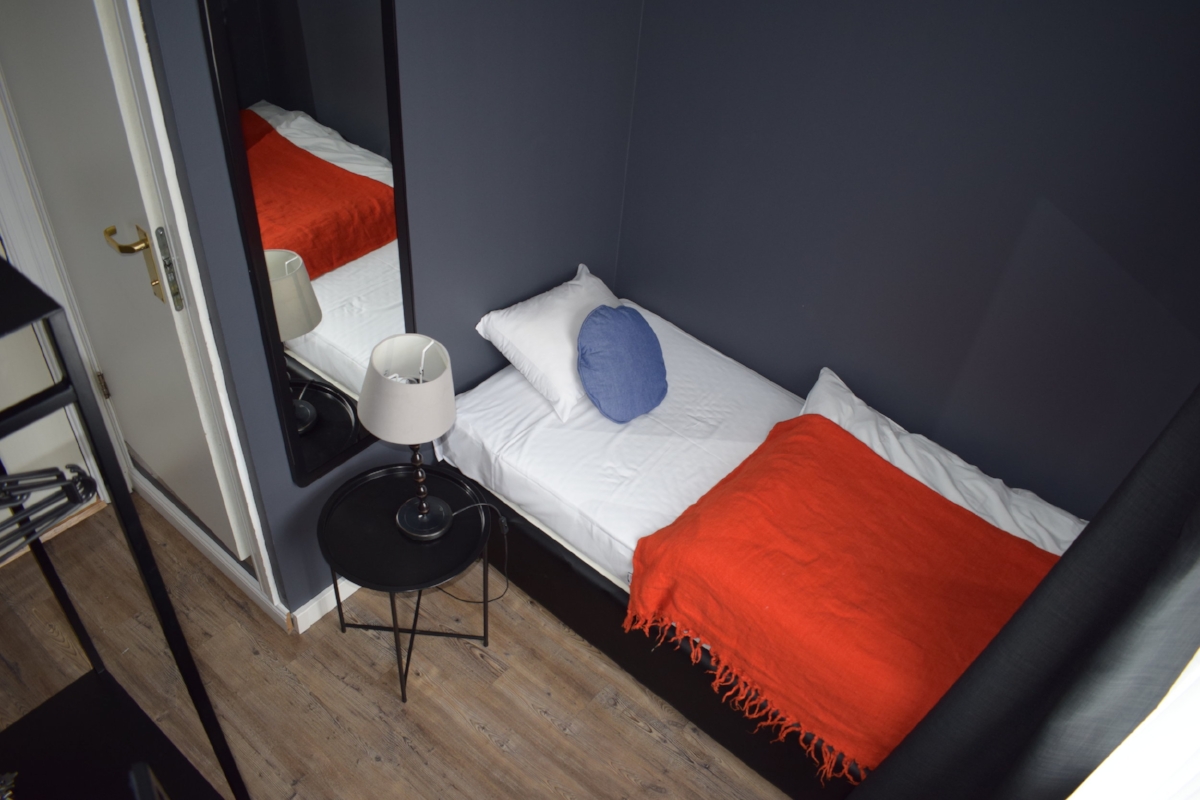 standard Single
Our Standard Single rooms are the smallest rooms of the hotel, meant to accommodate just one adult person. They are located both in main building or the WestWing Building.
Their furniture varies, some of them have desk, some have a hanger/wardrobe.
They can overlook the Mountains, the Old City or Skólavörðustígur. They don't look directly to Hallgrímskirkja